Choose the best hardware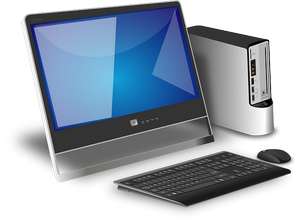 When you buy a new PC, there are many aspects that need to be considered. In some cases, however, it is also necessary to put together additional hardware in order to be able to equip your own office perfectly. However, if the PC is used for gaming, the look of the gaming table also plays an important role. However, the mass of hardware offers on the Internet is unmanageably large. It may therefore be worth buying from a specialist dealer. We will help you to be perfectly prepared for this and to know exactly what your personal wishes are. We clarify which aspects have to be considered in the decision-making process.
What is the computer needed for?

First of all, the desired way of using the PC is fundamental. Should it only be used to handle desk work or is the focus on an extensive multimedia experience? If the former is the case, standard processors, graphics cards and smaller RAMs and hard drives are sufficient. Nevertheless, it is necessary to have the certain extras of the digital workplace. In order to always be able to communicate with colleagues and customers, a microphone and webcam should be an integral part of the facility. The availability of a printer is also essential for working in the office. This is heavily used and is used again and again. It is therefore advisable to purchase a high-quality model. You can choose between inkjet printers and laser printers. Some of these have a wide variety of extras, which include an additional copy function, double-sided printing or the particularly fast processing of print jobs. With laser printers you can Buy cheap tonerby ordering online. In this way, texts and graphics can be put on paper at any time and nothing stands in the way of your work. In order to also be able to recognize all elements in the digital workspace, the additional installation of a second or third screen is also recommended. This makes work a lot easier and allows you to keep track of all tasks.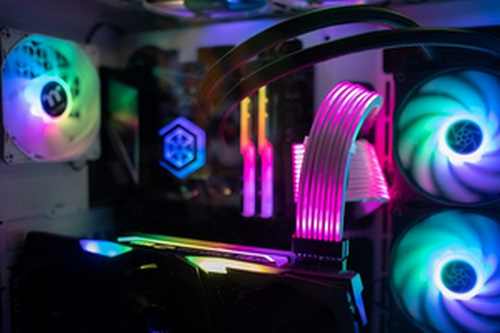 Gaming as a reason to buy

If the focus of the computer is on the maximum gaming experience, other aspects must of course be considered. Because now it is no longer so important to have a good printer. Instead, it's powerful memory and processors that you want. The graphics card in particular must be good enough to withstand even the most demanding games. Regarding the Cryptocurrency mining However, the prices of these components have skyrocketed. Exact research and the purchase at the right time are therefore essential. Otherwise there is a risk of acquiring a low-performance model at an inflated price. Unfortunately, they don't help with these problems either workshops on our website. You have to think for yourself about how much money you want to invest. The sound system, a gaming chair and matching headphones are also part of a real gaming setup. Everyone has individual preferences. Nevertheless, there will be no wish that remains unfulfilled.

Equipping an office with the right hardware can take a long time. Nevertheless, this targeted discussion is worthwhile. This is the only way to be satisfied with the computer in the long term. It doesn't matter whether it's used for gaming or work. Combined use might even be an option.
(mh) 13.01.2022/XNUMX/XNUMX
Image 2 of Timur Kozmenko on Pixabay