The free data backup program Areca Backup backs up data and folders on different media. The backup can be stored on USB drives, in the network or even on an FTP server.
The user interface is kept clear so you have everything in view. Areca Backup offers a lot of setting options and thus covers many scenarios that one has in a data backup and synchronization program.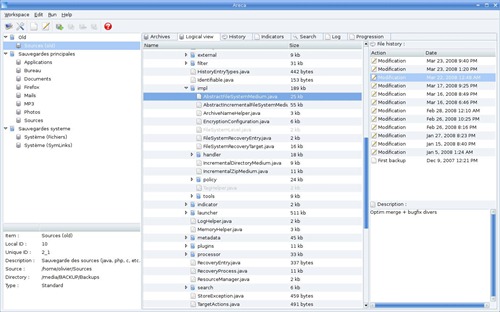 Areca also supports the synchronization of files from different media.
{jumi [plugins/content/jumi/ads_download.php]}
Areca backup
Version
License
Author
System
Purchase price
filesize
7.2.2
Freeware
Areca backup
Windows 7 / Vista / XP
2000
-
5,1 MB

Please rate this download
{vote 1}