The open source version of Firefox 9.0.1 can be easily started after installation on the USB stick. The installation can, but also be installed on a local drive, so you have the opportunity to test Firefox 9 in peace beforehand. This ensures that all websites and functions work.
Fast, secure and mobile
surf with Firefox 9.0.1 Portable
In the portable version of Firefox 9, all functions of the normal Firefox version are functional.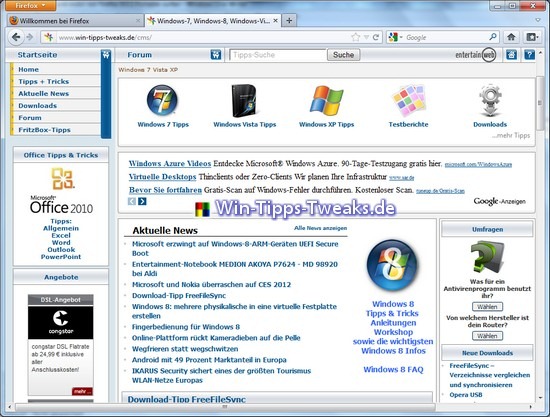 Firefox Portable 9.0.1 version
ERROR_FILE
Firefox Portable version 9.0.1
version
License
Author
System
Purchase price
filesize
v9.0.1
Open Source
portableapps
Windows 7 / Vista / XP
2000
-
16,2 MB