Office 2010- top features in detail
Office 2010- top features in detail
Of course there are countless new features in Office 2010. Some of the top features are listed and described in more detail here. In addition to the expansion of the ribbon menu and the introduction of web apps, this also includes changes to the security settings and an increase in convenience in the area of ​​video and image processing.
1. System ribbon menu
Office 2007 already hit a new path with the innovative ribbon menu system. The individual menu items are displayed in a wide ribbon. Office 2010, on the other hand, now brings the next level of the ribbon interface. In addition to detailed information about changes, authors, file size, permissions and print preview, which can be displayed using the newly revised "Office" button, the new version also gives you the option of customizing the ribbon. With a right click in this one got over Customize the ribbon ... to the options. Outlook 2010 and OneNote 2010 now also have this new menu.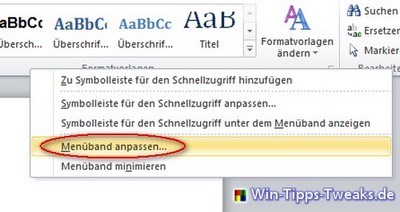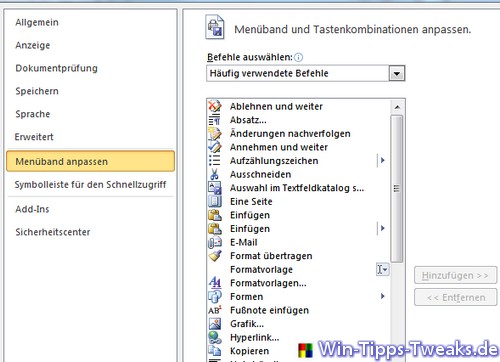 There is a tool called Ribbon Hero, which is used to get to know the new surface in a playful way. There is also the Classic Menu tool for Office 2010, which brings back the drop-down menu from Office 2003.
2.Web Apps
The web apps offer a scaled-down functionality of the Office 2010 programs in the form of a web application. This means that Office documents can be created and edited offline and online. To be able to use the web application, all you need is a computer connected to the Internet and a Windows Live account. This means that files that were previously on SkyDrive have been loaded, can be processed further from work or university. PowerPoint presentations can also be started from any computer connected to the network without the Office package.
3. Advanced security settings
About the button Restrict editing Word 2010 offers a few additional options for formatting and editing. For example, you can determine which formatting is possible on a document and which is not.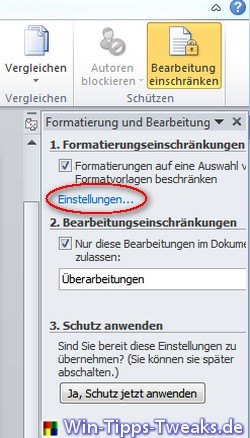 The processing restriction can be regulated in different levels. You can optionally add individual exceptions.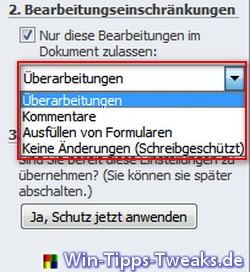 4. More convenience in video and image processing
The editing of videos and images has also been further developed. In Power Point 2010 there are some video editing functions with which integrated clips can be cut to size or overlaid with effects. In addition, new transition effects spice up the slide presentation.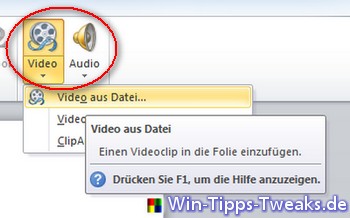 In addition, Word, Excel and Co. have received numerous image processing functions. This includes tools for sharpening, blurring, coloring and cropping.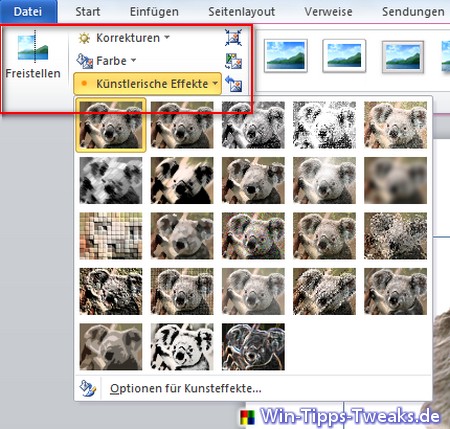 The function Screenshot loads a current compilation of all open windows, which can be inserted as required. Of course, others can also be created.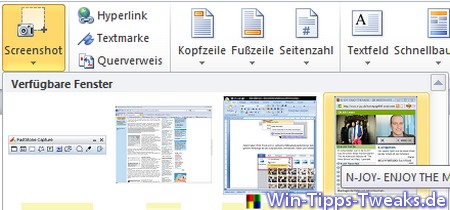 Office 2010 video - Overview of the features of Office 2010


___________________________________________________
This tip comes from www.win-tipps-tweaks.de
© Copyright Michael Hille

Warning:
Using Registry Editor or its tips incorrectly can cause serious system problems that may require you to reinstall your operating system. Tampering with the registry files and using the tips is at your own risk.