Outlook 2010: Increase maximum attachments

In Outlook 2010 it can happen that you get the error message when sending a file "The system size exceeds the maximum permitted" receives. When using POP / IMAP accounts there is a limit of 20 MB. With the help of additional programs that compress files in such cases, the limit can quickly be exceeded. Intervening in the registry should solve the problem.
About the command regedit in the start menu the registry Editor open.

Navigate to the following key in the registry editor:
HKEY_CURRENT_USER \ Software \ Microsoft \ Office \ 14.0 \ Outlook \ Preferences
Über Edit > New > DWORD value (32 bit) you create a new value. With a right-click on this new value one assigns over Rename then the name Maximum Attachment Size.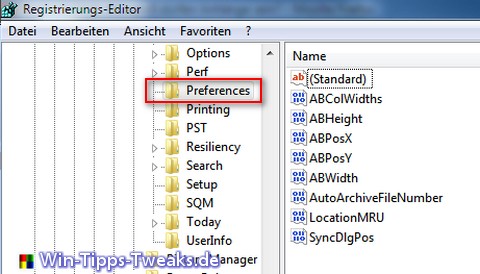 With a Double a value must now be entered. Either there is one 0 für eine unlimited Size one or directly one maximale Size in KB.

Now the registry editor can be closed and Outlook 2010 restarted .


___________________________________________________
This tip comes from www.win-tipps-tweaks.de
© Copyright Michael Hille

Warning:
Using Registry Editor or its tips incorrectly can cause serious system problems that may require you to reinstall your operating system. Tampering with the registry files and using the tips is at your own risk.