Word 2010: change spacing

In Word 2010, Microsoft has made it much easier for the user to adjust various spaces in a document. The preset line spacing, which is 2010pt in the previous versions as well as in the current version 1,15, is not suitable for many users in addition to the spacing after a paragraph of 10pt.
Here is a brief look at the changes:
To do this, click above in the ribbon menu under the tab Home on Change styles.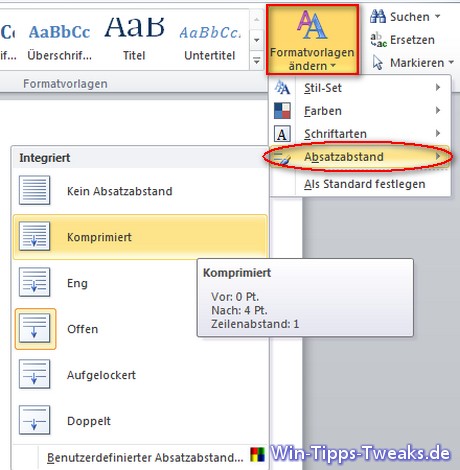 What is behind each Options hidden, you can find out about a small one Info field, which appears after a short time as soon as you aim at it with the mouse pointer.
If there is no suitable variant in this list, there is still the option at the bottom Custom paragraph spacing ... to click.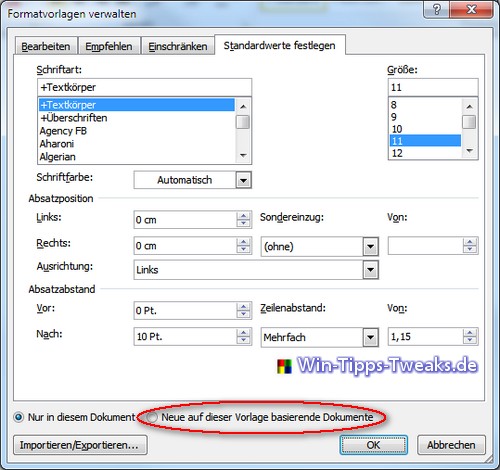 The required values ​​can be set in this window. Finally, you choose the option New documents based on this templateto be able to use the settings in the future. If you want to transfer these settings to existing documents, select the button Import / export, With OK you leave the window and start work.


___________________________________________________
This tip comes from www.win-tipps-tweaks.de
© Copyright Michael Hille

Warning:
Using Registry Editor or its tips incorrectly can cause serious system problems that may require you to reinstall your operating system. Tampering with the registry files and using the tips is at your own risk.