Excel Pivot Table - Calculated Field

There is the possibility Pivot tablescreated in Excel to be a calculated field to complete. The aim is to evaluate different data fields from the table. Another advantage is that the calculated fields of the pivot table adapt as soon as it is changed. The data records for the pivot tables are often obtained from external sources such as data beacons.
A very simple example is used here to create a pivot table with a calculated field. Objective should it be a calculating Feld to create by the total sales of the respective location is listed.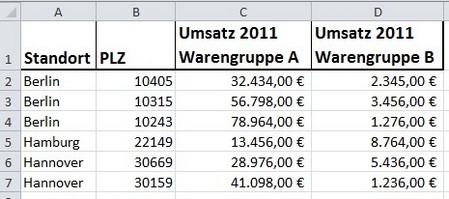 About the rider Insert > PivoteTable you open the window through which the to be analyzed record marked or a connection to an external source can be selected.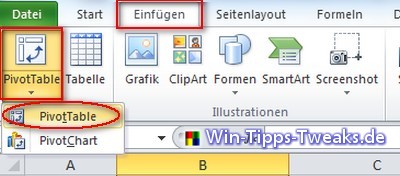 In this case the all Table area marked.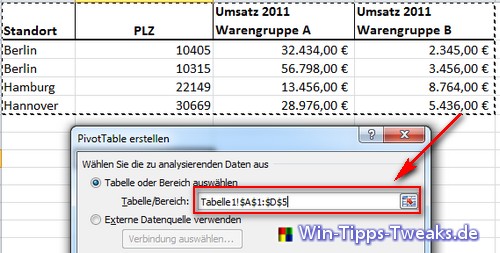 With a subsequent click on the button OK becomes the pivot table automatically erstellt.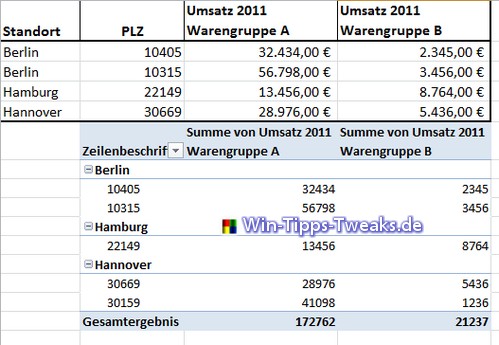 When the pivot table is created, a so-called "pivot table" also opens on the right-hand side of the screen. Field list. If this list does not open, just click in any cell in the pivot table.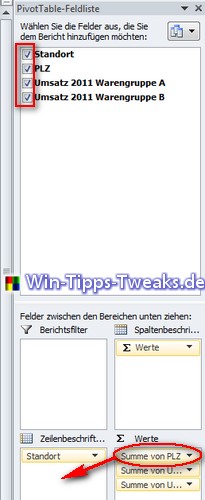 In the field list should Fields with a hook selected will. In addition, in this example the sum of ZIP Code to left-wing in the Line heading drawn. However, this has no influence on the further execution. It just gives a better overview.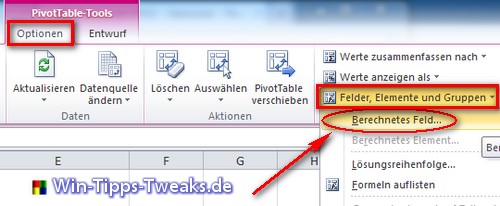 A calculated field is now to be added to the pivot table. To do this, you have to be in a cell of the pivot table, only then will the Pivot table tools, over Options > Fields, Elements and Groups > Calculated Feld one will now be created.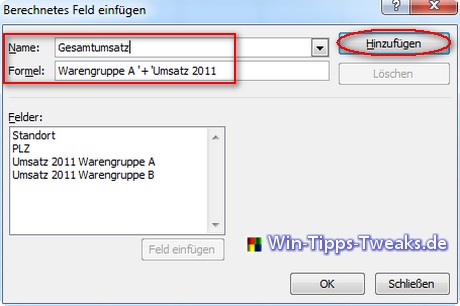 As a Name will the Column heading of the new field understood. as Formula can now everyone any Sequence of operations can be created with the available fields. The equal sign at the beginning of the formula, as you know it from Excel, is important. With a Double auf die Fields these are inserted in the formula. With one click on Add you terminate the function.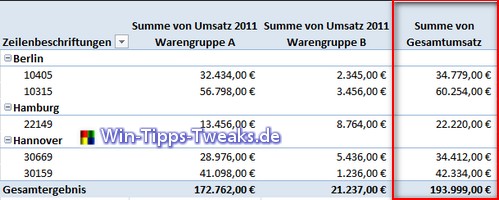 The finished Pivot table can be seen here. A new column has been added which, as a result, contains the total sales of the respective line. But any other calculation is of course also possible.
___________________________________________________
This tip comes from www.win-tipps-tweaks.de
© Copyright Michael Hille

Warning:
Using Registry Editor or its tips incorrectly can cause serious system problems that may require you to reinstall your operating system. Tampering with the registry files and using the tips is at your own risk.