Excel: protect areas

Certain areas can be protected under Excel by assigning different passwords to them. This is an interesting way to work on an Excel file in a team. In addition, the entire sheet can be protected separately so that it is not possible to damage complex formulas. This form of cell protection is possible from Excel version 2002 onwards.
In this example there is a Table been created by two various editor should be supplemented. For the range D5: D16 and F5: F16 is the clerk responsible and for the area E5: E16 and G5: G16 das Management.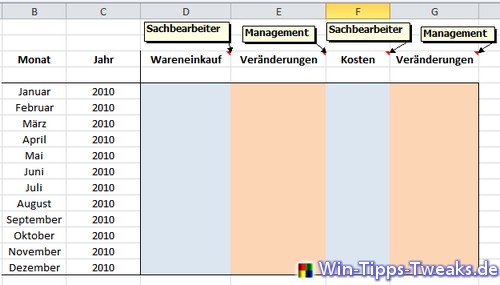 In order to assign the areas now, you select the tab Überprüfen and then the button User allowed Areas Bearbeiten.

In the following window, click the button New.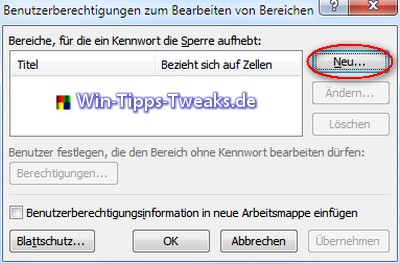 Here you first define the first area to which the clerk is entitled in this case. With the Ctrl - Taste can each two Areas markieren, which then one more Title and Kennwort must be missed. With OK the entries are confirmed.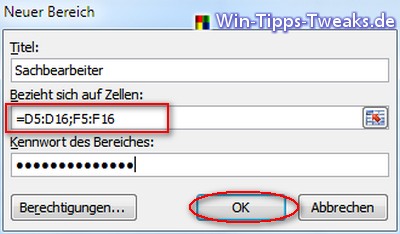 If you have defined both areas, you get the following view. Here you still have the option of ticking the box User authorization information in new Workbook insert to document the settings.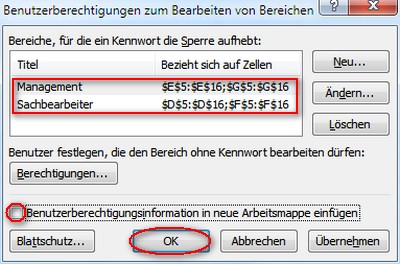 If the checkmark has been set, the following worksheet will be used for the Documentation created.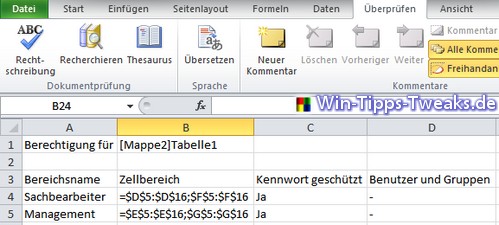 Now there is still the option, the remaining ones Cells and thus also Formulas from damage protect.
For that is a Right click to the current Table necessary to use the command in the context menu Leaf protect to choose.
There are still numerous Additional optionswhich, however, are not required in most cases. Only one should at this point Master password assigned so that the processor does not inadvertently delete or change important formulas. Only the previously determined areas are available for processing.
The following view shows the entry of a password for a specific workspace.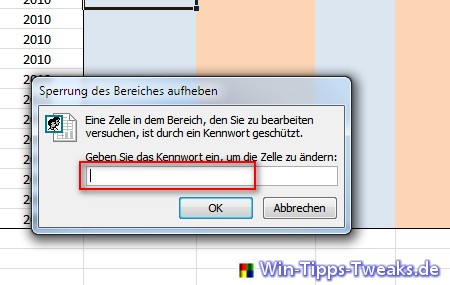 ___________________________________________________
This tip comes from www.win-tipps-tweaks.de
© Copyright Michael Hille

Warning:
Using Registry Editor or its tips incorrectly can cause serious system problems that may require you to reinstall your operating system. Tampering with the registry files and using the tips is at your own risk.