Outlook 2010: AutoCorrect

In Outlook 2010, as well as in Word and PowerPoint, it is advisable to adapt or change the preset Microsoft AutoCorrection options. This mainly includes the auto-correction of capital letters at the beginning of sentences and of the first letters in table cells. Please note, however, that the AutoCorrect in Outlook only applies to the Word-based e-mail editor. When creating contact data or appointments, Word is not active, and therefore also not the AutoCorrect function.
To adjust the auto correction one goes over Home on Options.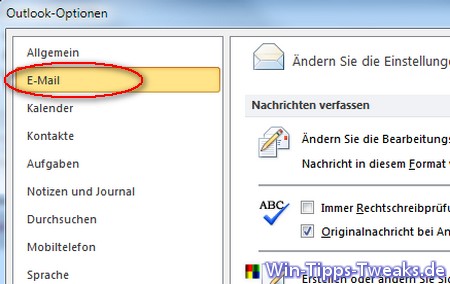 The button can be used in the category E-Mail Spelling and AutoCorrect to choose.

Now they open Editor optionswho also have the button AutoCorrect Options ... entail.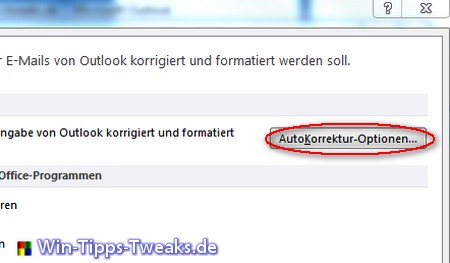 Above the rider AutoCorrect options are listed where the two marked Hook removed should be.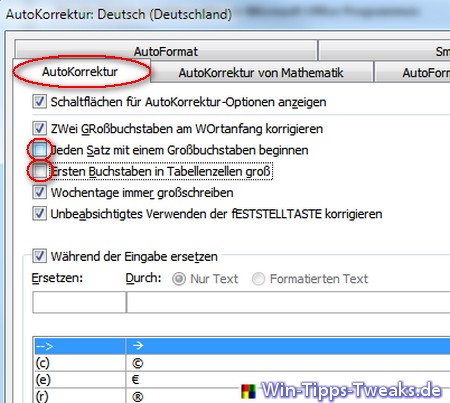 It is also recommended under the tab AutoFormat as you type, check the current settings once and adjust them if necessary. One possible change is shown below.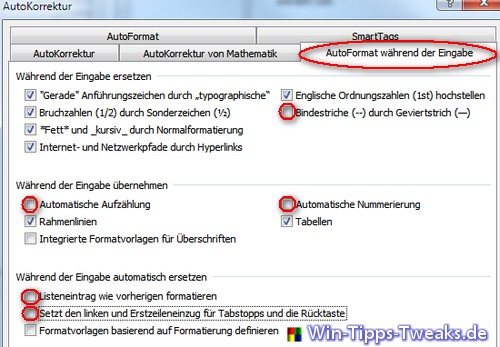 Tip:
If you often use your own abbreviations such as MFG in the editor, i.e. when composing an e-mail, these can be replaced by defined texts etc. during input. This is also via the tab AutoCorrect possible.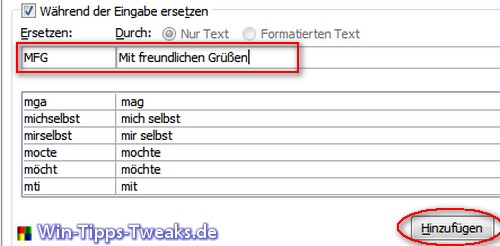 To do this, type in the abbreviation to be replaced on the left and the correct version on the right. With Add, this combination will now be included in the list and will be replaced in the future.


___________________________________________________
This tip comes from www.win-tipps-tweaks.de
© Copyright Michael Hille

Warning:
Using Registry Editor or its tips incorrectly can cause serious system problems that may require you to reinstall your operating system. Tampering with the registry files and using the tips is at your own risk.