Outlook 2010: Deleted Items Folder is not available

The Error message, that the Folder for Deleted items not available is, you can with one Switching Outlook 2007 on version 2010 ever received. This appears, for example, when you send e-mails from a IMAPPost office box want to delete. At the same time, the sent elements can also trigger this message. With a little intervention in the Settings however, this problem can be resolved quickly.
First you open Outlook 2010 and then with a right-click the context menu any E-mail Address. There you choose Account properties.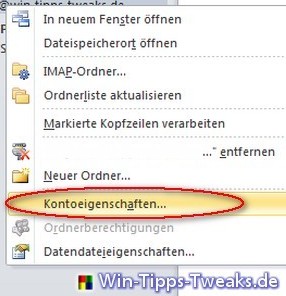 Then the Account settings called.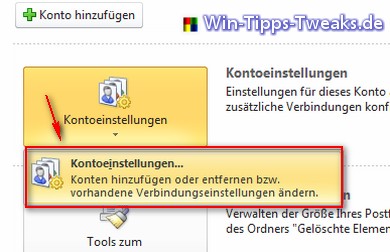 A new window will open. In this one selects the in the list E-mailto be edited. The button can be found under the tabs Change.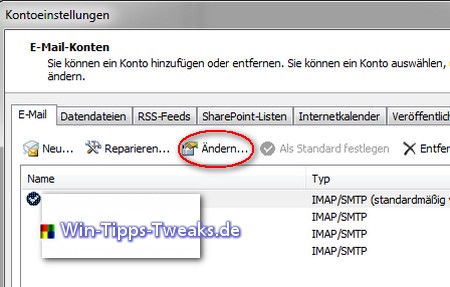 If you have clicked this, it goes over to the right below More settings continue.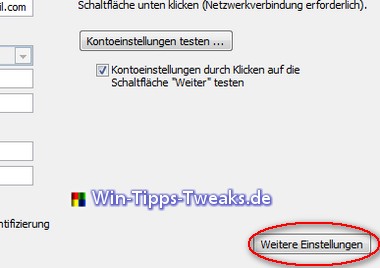 Here you can now find the riders Erased and Items sent. Normally, no settings have yet been made here, so that you can opt for the first or second point must decide.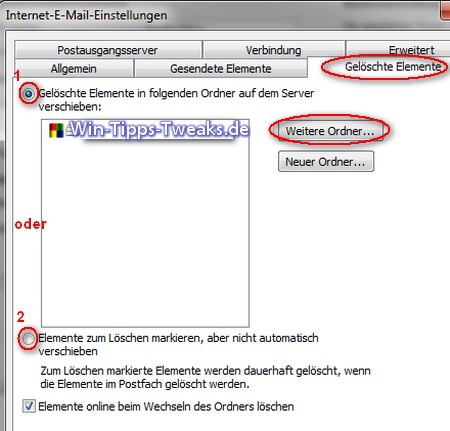 Have you chosen the elements on the Server & Hosting zu move, must have another Folder selected will. If you haven't found the right one here, the button will help More folders one further.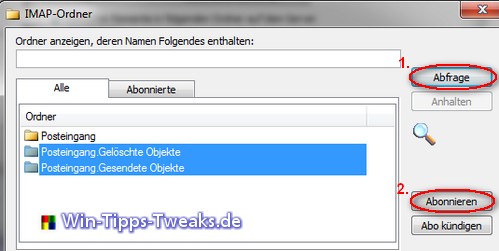 As a First should here one query started, and then the highlighted folder subscriber .
The process for the sent elements is identical.
___________________________________________________
This tip comes from www.win-tipps-tweaks.de
© Copyright Michael Hille

Warning:
Using Registry Editor or its tips incorrectly can cause serious system problems that may require you to reinstall your operating system. Tampering with the registry files and using the tips is at your own risk.