Outlook 2010 Quick Steps

With the QuickSteps in Outlook 2010, Microsoft has ensured that routine tasks relating to daily e-mail traffic, for example, can be automated easily and precisely in the future. From previous versions it is known to assign rules for certain actions. The disadvantage of the rules was that they related to all messages, and so some rules were necessary for a well-established filing system. QuickStep provides various, predefined options, which can, however, be expanded to include user-defined processes.
In the following graphics, the QuickStep area shown with expansion options.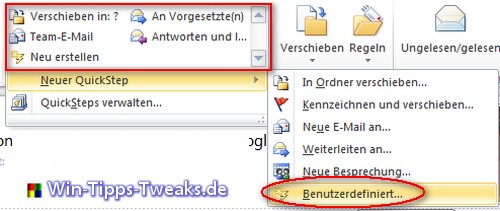 These can be edited by clicking on the respective options. This is how the button Move to:? Set up, for example, to subject marked e-mails to defined versions.
Here you can first assign a suitable name for the respective execution, select a folder and, if necessary, carry out an action. The button Options brings to light other interesting possibilities.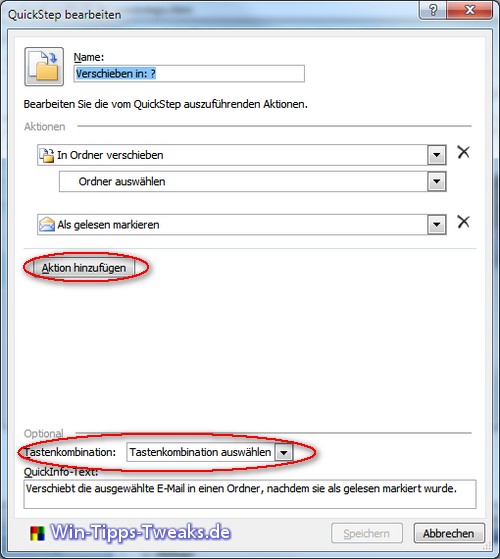 This includes that Add of further Sale as well as the assignment of a shortcut. With one click on Save the command with the desired operations can be found under the assigned name in the QuickSteps in future.
The other QuickSteps can be edited and optimized in the same way. For example, forwarding a message or composing a team email. In summary, the QuickSteps can be used to create and define multi-step tasks so that they can be carried out with just one click. This of course saves a lot of time, which can then be used productively again.


___________________________________________________
This tip comes from www.win-tipps-tweaks.de
© Copyright Michael Hille

Warning:
Using Registry Editor or its tips incorrectly can cause serious system problems that may require you to reinstall your operating system. Tampering with the registry files and using the tips is at your own risk.