Windows 7: XP start menu with Classic Shell
If you want to have the start menu from XP or Vista back under Windows 7, is

the freeware tool Classic Shell just the right tool. But it's not just the design that changes, some of the usual useful functions can also be conjured back onto the computer. If you want to open the Windows 7 start menu spontaneously, for example to use the search functions, this can be done at any time with the Windows key.
During the installation there is the possibility to use the Classic Explore, the old tree structure and the classic shortcut ALT + Enter brings back to life with installing.
Once the installation is complete, the changes to the start menu are immediately visible.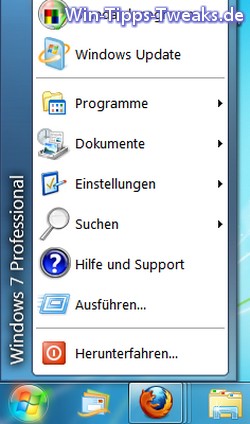 The setup of the Classic Start menu can be opened via the settings. Here you can make some changes with regard to the representations.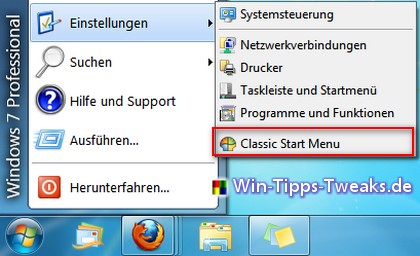 For example, under Skin Variation change the size of the start menu. Or about Show Log off and Show undock Show and hide individual buttons.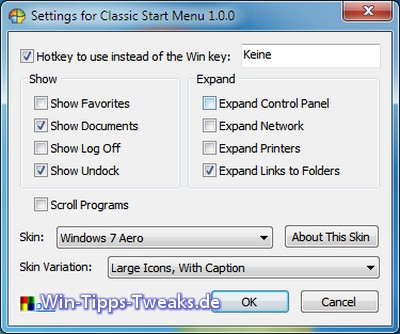 This can be done at any time with the Windows button call up the Windows 7 start menu. This could be done in order to use the search function etc.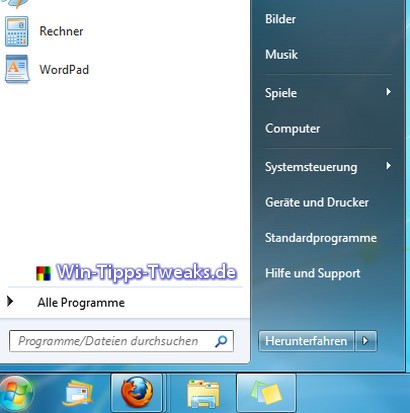 ___________________________________________________
This tip comes from www.win-tipps-tweaks.de
© Copyright Michael Hille

Warning:
Using Registry Editor or its tips incorrectly can cause serious system problems that may require you to reinstall your operating system. Tampering with the registry files and using the tips is at your own risk.