Windows 10 - Use PIN instead of password
Pin instead of the password

Windows 10 offers the option of using a PIN instead of entering a password to log into Windows, apps or services
The advantages of a pin are faster input ...
Well advantages, which ones actually.
The background is probably that the users follow the recommendations for increasingly complex passwords, but ultimately fail and in the worst case, stick one of the famous pieces of paper with the barely-noticeable password on the monitor. The PIN is short, easy to remember, can be changed quickly and the new PIN can also be easily remembered.
There is also no need to click on register or anything else, after entering the correct PIN you can start immediately.
However, it is possible to use this feature even if you did not follow Microsoft's recommendation to use the pin during Windows 10 installation.
Windows 10 PIN instead of password:
A prerequisite is an existing password, as this will be requested to change the PIN login.
Call the Windows 10 settings with Windows button + i .
Click on Accounts .. your accounts etc.
Select in the following window login options and there in the right area Select PIN>.
Now enter your previous password and click OK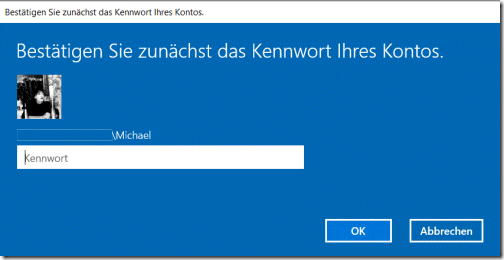 Enter your desired PIN in the following window and confirm with OK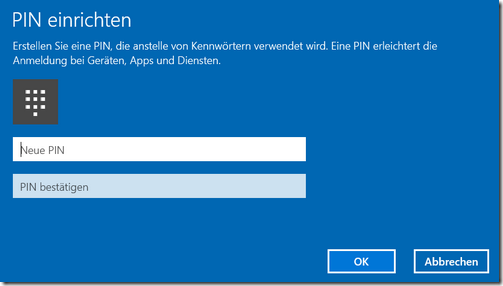 Ready

You may also be interested in
Windows 10 tips recommendation
mh, 30.01.2016/XNUMX/XNUMX
___________________________________________________
This tip comes from www.win-tipps-tweaks.de
© Copyright Michael Hille

Warning:
Using Registry Editor or its tips incorrectly can cause serious system problems that may require you to reinstall your operating system. Tampering with the registry files and using the tips is at your own risk.