Show Windows 10 version on the desktop
Permanently display the current version of Windows 10 on the desktop


Informative or simply useful, for example when the Windows version is available immediately and without a long search for a request for help in a forum. Especially since the inconspicuous display in the lower right area of ​​the desktop doesn't bother us.
With a small intervention in the registry, this inconspicuous display can also be activated in Windows 10 on the desktop.
How can I display the installed Windows 10 version on the desktop?

For this we have to change an entry in the Windows 10 registry.
Start the run dialog with the key combination Windows + R and give there regedit in the field followed by Enter .
Now the registry editor Regedit starts.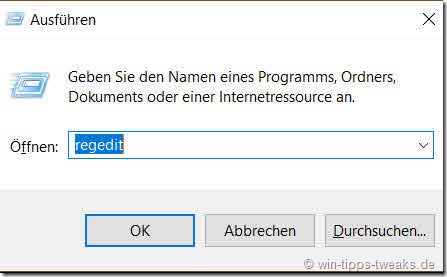 In the left area of ​​regedit is the tree structure with its main keys.
Now navigate to HKEY_CURRENT_USER \ Control Panel \ Desktop

Tipp: You can get to the corresponding key even more easily by marking the line highlighted in yellow, copying it and pasting it again in the address line of the registry editor. Followed by an Enter you jump directly to the key you are looking for.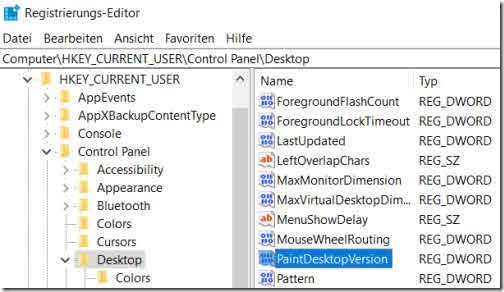 With a double click on PaintDesktopVersion in the right area open the edit dialog and change the value of PaintDesktopVersion von 0 on 1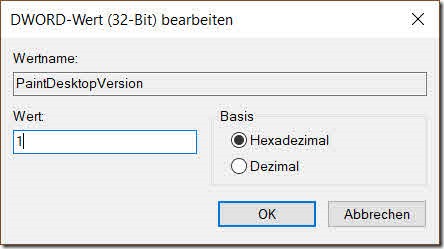 That's it. After a restart, the currently installed Windows 10 version is now on the desktop in the lower right area.

PaintDesktopVersion is not available?
Usually it is there, make sure you are on the correct path beforehand.
In this case we will create the entry again.
Check whether you are in the correct registry key and click with the right mouse button on a free space in the right pane of the registry editor. Choose now New > DWORD value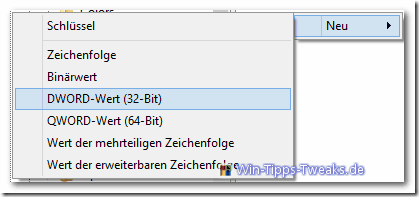 A new entry will be made with the content already marked New value # 1 created.
New value # 1 replace with PaintDesktopVersion follow the steps outlined above.
(mh)
Windows 10 tips recommendation
___________________________________________________
This tip comes from www.win-tipps-tweaks.de
© Copyright Michael Hille

Warning:
Using Registry Editor or its tips incorrectly can cause serious system problems that may require you to reinstall your operating system. Tampering with the registry files and using the tips is at your own risk.
tags: PaintDesktopVersion