Set up screensaver under Windows 11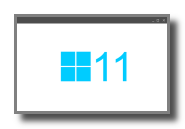 Yes, they still exist. The well-known screen savers such as "Mystivy" or "11D-Text" are also still available under Windows 3.
Set up a screen saver or add new ones.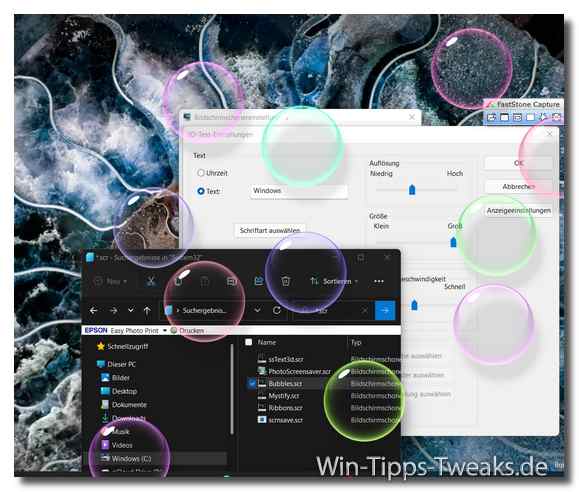 With today's technology, screen savers are no longer necessary. In the past, they were justified in preventing the static screen content from being "burned in".
Although they are no longer required, the screensavers, which are now quite "dusty", are still available under Windows 11.
Those who like it nostalgic can use them or use screen savers from third-party providers.
The screensavers are in the directory C: \ Windows \ System32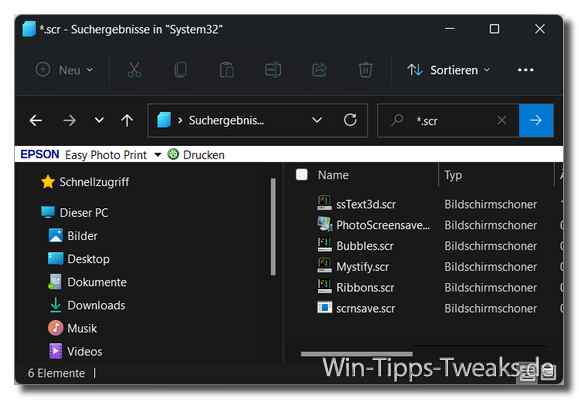 To display the existing ones in Explorer, start the explorer, navigate to C: \ Windows \ System32 and enter in the search field at the top right * .scr and press enter.
The search lists all screensavers. These are the screensavers Bubbles.scr, Mystify.scr, Ribbons.scr, ssText3d.scr, PhotoScreensaver.scr and scrnsave.scr.
The latter is just a black screen.
With a double click on the files you can see what they look like.

Configure the screen saver via the system settings

The more convenient way, however, is to call the system using the start menu.
Click on that Gear icon and put in the top left "Screensaver" search field .
Click on "Change screensaver"and the settings for the screen saver will open.
Various settings can be found here, depending on the selected saver.
You can also specify whether you need to re-enter the login when the screen saver is closed again.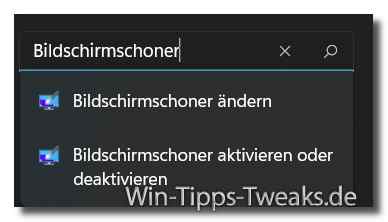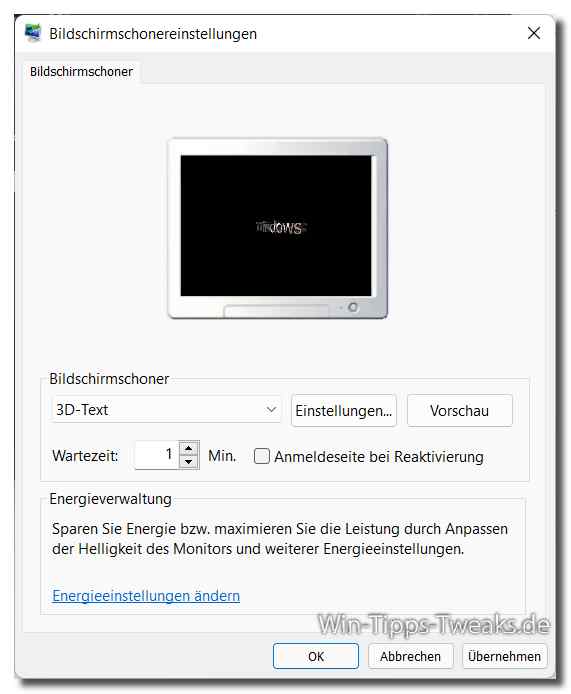 Put a shortcut to the screen saver on the desktop

Those who prefer not to automate this can also place a shortcut on the desktop and start the screen saver with a click.
Sometimes it is better to start the linked saver by marking the link with a click and then pressing Enter.
The saver is activated when you double-click, but the slightest mouse movement when you release it deactivates it again.
It is even faster if a key combination is specified under properties of the shortcut.
Drag the desired saver from the C: \ Windows \ System32 directory to the desktop with the right mouse button pressed and release.
Select Create Link and you're done. A slide show can be started with the photos screen saver.

There are a number of free screen savers available on the Internet. Just search the web.



2021-11-23 (mh)
Read / write comments
{jumi [plugins/content/jumi/artikel.php]}
Office tips recommendation
Windows 10 tips recommendation