No more dark screen in User Account Control
Whenever the User Account Control (UAC) under Windows 7

or Vista reports, the Screen darkened and the currently running process is inactive. There are two ways to get Windows to stop this annoying behavior. On the one hand, the user account query for certain applications can be carried out specifically via the Windows task scheduler. The second option, in which the user account control is still responding, but neither the screen is darkened nor any current processing is deactivated, is to be described in detail here.
To make changes to the user account control, a small intervention in the Windowsregistry Editor necessary. There just needs to be one Value of a key geändert .
The registry editor is first opened using the key combination Windows button + R. In the Run window you give the command regedit and confirm with OK.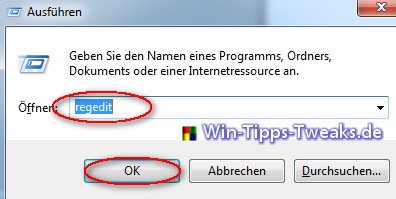 By the way, the before / after comparison can be displayed by calling up the registry editor, since the user account control also intervenes here every time.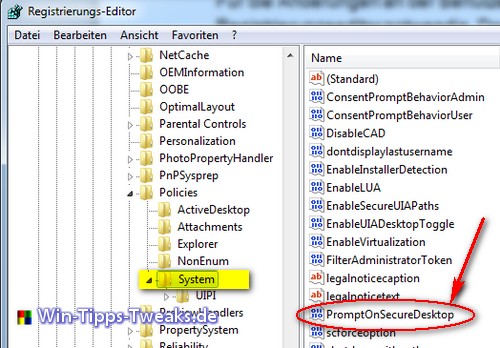 Navigate to the following in the registry editor Path:
HKEY_LOCAL_MACHINE \ SOFTWARE \ Microsoft \ Windows \ CurrentVersion \
policies \ system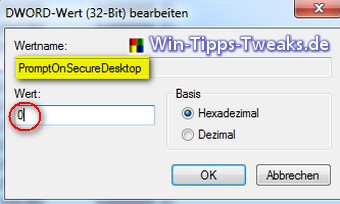 With a Double on the key PromptOnSecureDesktop can be of that Value from 1 to 0 set. It just has to be included OK beeing confirmed. It is not necessary to restart the system.
The registry editor can now be started again for comparison. The difference can be seen immediately.
see also the following tip:


___________________________________________________
This tip comes from www.win-tipps-tweaks.de
© Copyright Michael Hille

Warning:
Using Registry Editor or its tips incorrectly can cause serious system problems that may require you to reinstall your operating system. Tampering with the registry files and using the tips is at your own risk.