Windows 7: Save user password with reset file
Do you have that under Windows 7? Forgot user passwordthat helps

feature Password reset disk Further. A replacement key can be stored on a USB stick, which guarantees access in an emergency. Attention should be paid to the USB-Stick with a password change too Update.
To use Windows 7 board resources to call, one gives in start menu user accounts .

In the window that opens, choose the link on the right Password reset disk draw up .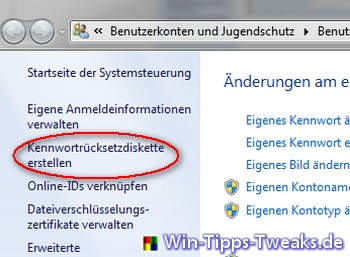 Well one should Connect USB stick, select it in the drop-down menu and press the button Continue Continue.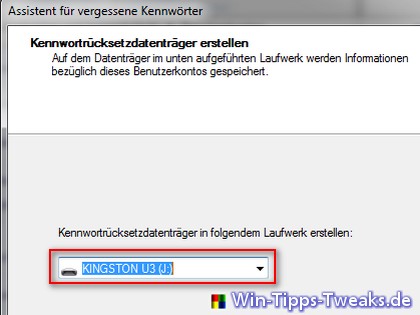 In the next step you will be asked for the current one Enter user account password.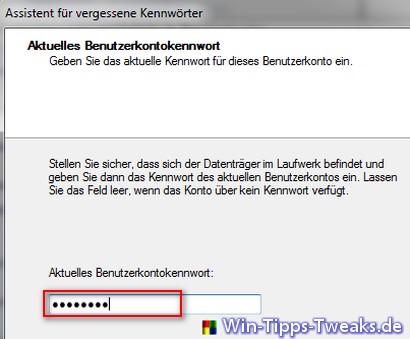 Finally, the Password reset disk erstellt.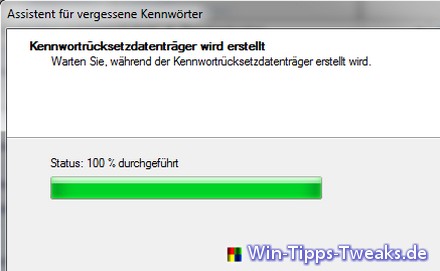 A file with the name can now be found on the USB storage medium userkey.psw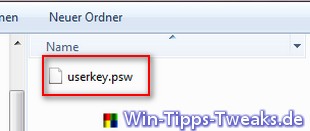 Is it now that you can Password vergessen Windows 7 gives the link after entering an incorrect password Kennwort reset to default the end. You will now be prompted for the location of the Reset file to specify to a new Kennwort To be awarded.
In any case, it is worthwhile to create such a password reset disk because Additional tools not always be offered as freeware.


___________________________________________________
This tip comes from www.win-tipps-tweaks.de
© Copyright Michael Hille

Warning:
Using Registry Editor or its tips incorrectly can cause serious system problems that may require you to reinstall your operating system. Tampering with the registry files and using the tips is at your own risk.