Windows 7: Print files faster
Some Windows 7 users have different printer installed on your system.

This may include a laser printer for text documents, an inkjet printer for graphics and often also a virtual PDF printer. To certain Files fast print There is of course the option of opening each file and executing the print command via the respective program. However, it is much easier to print known files with a right click (context menu). For this it is necessary that Send-an-Menu to supplement the respective printer.
First you open via the command shell: sendto in the start menu, select the folder for the Send to menu responsible for.

In this window all connections displayed, also in context menu under Send an are visible.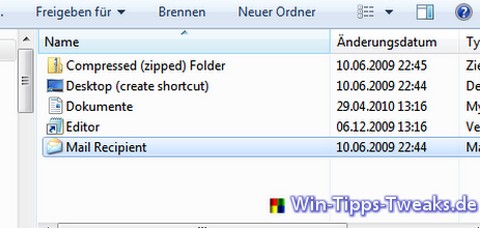 To add the respective printer to this list, slide the window to the side and open it in the same way via the start menu with the command shell: PrintersFolder the actual Printer overview .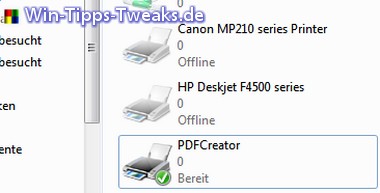 Now the desired printer simply with depressed Links Mouse button in the ones that are still open SendTo folder postponed. This results in the following new folder view: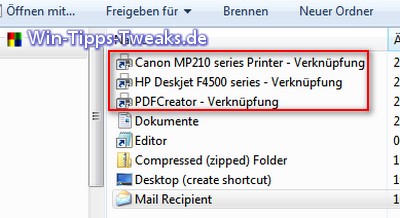 If you choose one in the future File familiar with the right Mouse button to them print wanting this is over Send an is possible.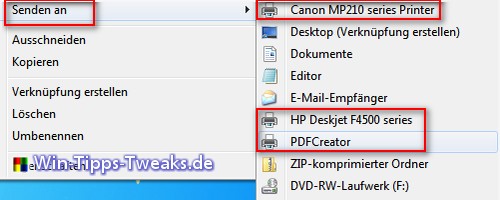 ___________________________________________________
This tip comes from www.win-tipps-tweaks.de
© Copyright Michael Hille

Warning:
Using Registry Editor or its tips incorrectly can cause serious system problems that may require you to reinstall your operating system. Tampering with the registry files and using the tips is at your own risk.