Windows 7: Set up the VPN server
It is also possible under Windows 7 Virtual Private Network (VPN)

set up. This then enables a previously specified computer to be accessed via the Internet private network to access. In doing so, data can then be transferred using the VPN server and a VPN clients be exchanged in a safe way. The following describes how to set up a VPN server set up.
Via the Windows 7 control Panel one calls the link Network and Internet .
Here you choose the first link Network and sharing Center.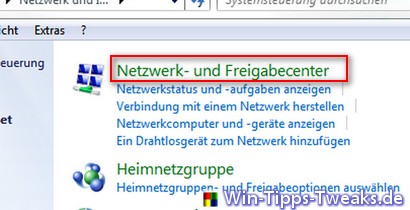 The link can be found on the right in the following window adapter settings change.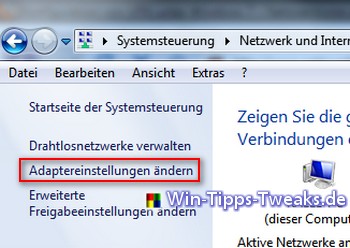 Now is over the menu File > New incoming send email now such set up. If the menu bar is not displayed, it can be accessed via To organize > layout > menu bar to be activated.
Then a hook before a User set to which the Access should be allowed. You also have the option of using the button User hinzufügen one additional user included beforehand Password to create.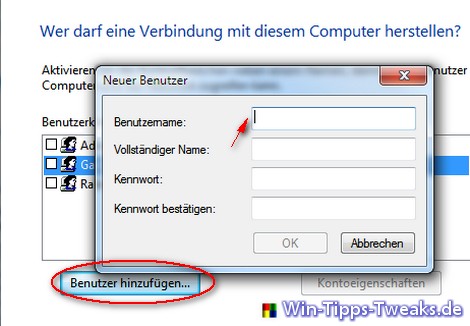 The next step must be for a send email now zu dem VPN server to be decided. In this case it should leads over the Internet .

By default for a VPN connection the Internet protocol version 4 (TCP / IPv4) used. However, should be a different protocol may be required, it can be done using the button Install Add.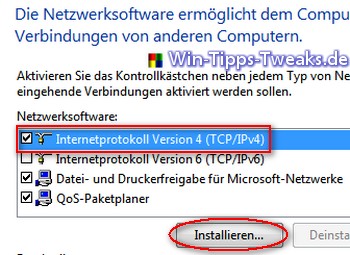 About the button Access allow the wizard is then ended. Finally there is one more Info message faded in from which the computer Name becomes visible for dialing in.
Among the Network Settings you can find one now new entry with the name incoming Connections.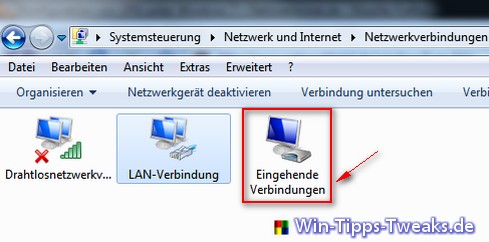 With a right-click auf die send email now can still be retrospectively Properties geändert or added .
It is also advisable to have a fixed IP address to use. To do this, open under the Properties the connection the rider Network, choose the appropriate one Internet protocol and click the button Properties.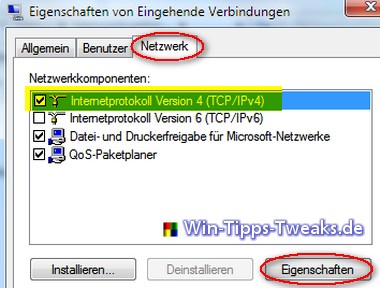 Simply the option Specify the IP address mark and the IP in the text box enter. VPN server and service must always be in gleichen Subnet .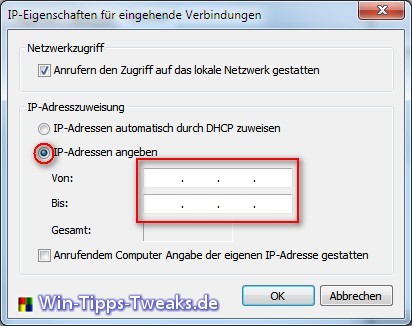 ___________________________________________________
This tip comes from www.win-tipps-tweaks.de
© Copyright Michael Hille

Warning:
Using Registry Editor or its tips incorrectly can cause serious system problems that may require you to reinstall your operating system. Tampering with the registry files and using the tips is at your own risk.