Windows 7: Set Media Player to default settings
If the Windows Media Player times damaged should be, this can not be

just uninstall, but can access the default settings reset will. Also resetting the entire Media Library can be implemented using a targeted approach.
1. Reset the media player
First of all it will describe how to do the whole Resets media player:
To do this, you should first use the folder options im Windows Explorer the setting Show hidden files folders and drives, be selected.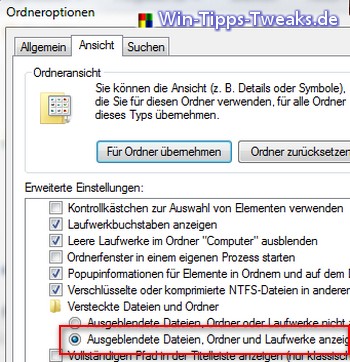 Once the setting has been made, navigate to the Windows Explorer to the path:
C: \ Users \ "User" \ AppData \ Local \ Microsoft \ Media Player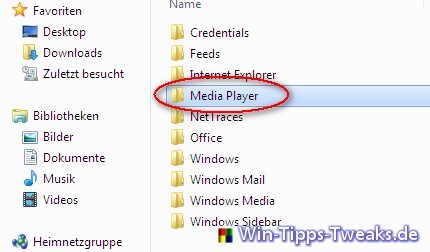 Get Tickets here! awards man now for the Media Player- folder a any other Namur. In this Example is his name now Media Player1.
Attention! The folder can only be renamed when the media player is closed, i.e. not running in the background. If in doubt, just restart it.

starten one now the Media Player, you get that again View familiar with the initial settings.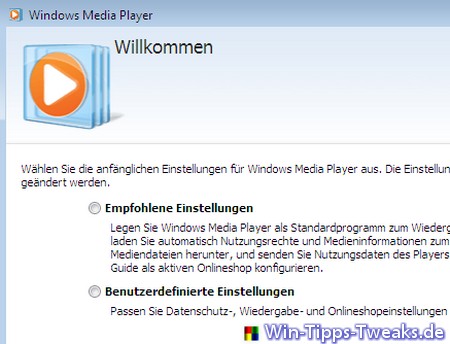 2. Reset the media library
If you just want to set up the media library again, you can do this in a very similar way. To do this, open the Media Player folder and name the file CurrentDatabase_372 at will.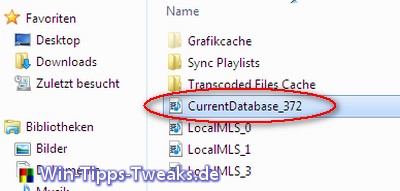 Attention! Obviously it doesn't make sense to file CurrentDatabase_372 in the already renamed Media Player folder. Renamed folders or files will be ignored by the media player in the future.


___________________________________________________
This tip comes from www.win-tipps-tweaks.de
© Copyright Michael Hille

Warning:
Using Registry Editor or its tips incorrectly can cause serious system problems that may require you to reinstall your operating system. Tampering with the registry files and using the tips is at your own risk.