Office 2010 templates / location

Often, among the available templates, the Office.com templates not used because separate template libraries have been created. In this case, you can use the pre-installed Office templates for a better overview removeto create more space and order for your own. This applies to Word, Excel and all other Office applications. Also the File locations of your own Templates to know and possibly to change can be useful.
The following are now two points treated. For one thing Remove of the Office.com templates and on the other hand the Change of File location for the templates.
1. Remove Office.com templates
First of all, here is the graphic to the ones that still exist Office.com templates.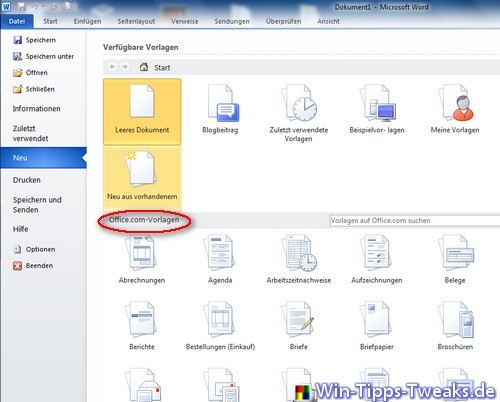 To remove these templates, use the key combination Windows key + R the To run-Window open. Here you then open via the command regedit the material moisture meter shows you the Registry Editor.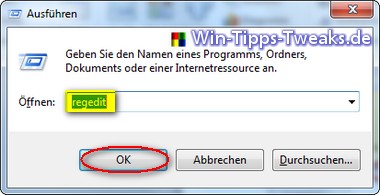 Before making changes to the registry, the current status always secured will. This is over File > Export... possible. If problems arise later, this file can be imported again. A appropriate name for backup helps to find the right time.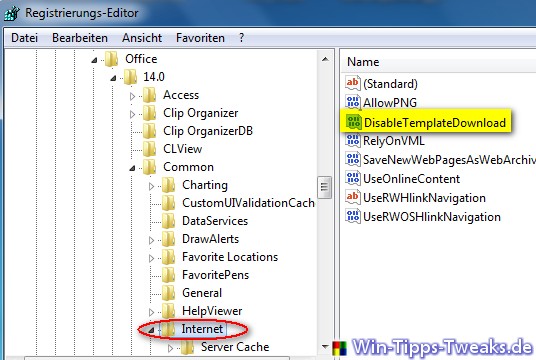 In the registry editor navigated you now in the left area to the following Path:
HKEY_CURRENT_USER \ Software \ Microsoft \ Office \ 14.0 \ Common \ Internet
About the Menu put one here new value at. To do this, proceed as follows:
Edit > New > DWORD value (32Bit).
The value name should be in DisableTemplateDownload be renamed. (Written without spaces)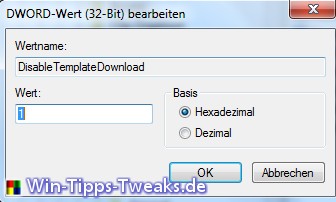 With a Double you then award the Value 1 for the newly created value name.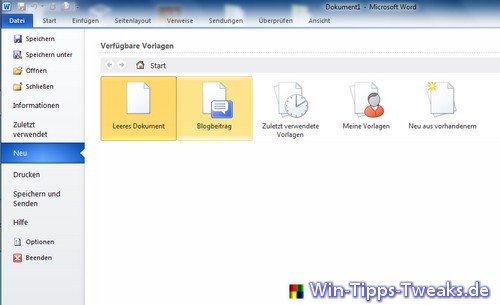 After one restart are Office.com templates disappeared and there is more Space for your own template libraries.
2. Storage location of your own templates
The search for the storage locations for the templates, dictionaries etc. often ends in despair. Well hidden you can find the settings for the necessary changes in the Program options.
File > Option > Erweitert > General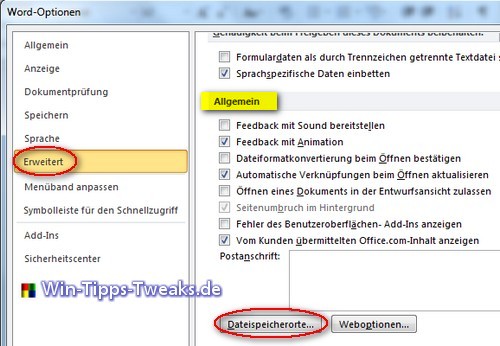 Behind the button File locations can be all possible amendments in terms of the Locations the different ones file types make.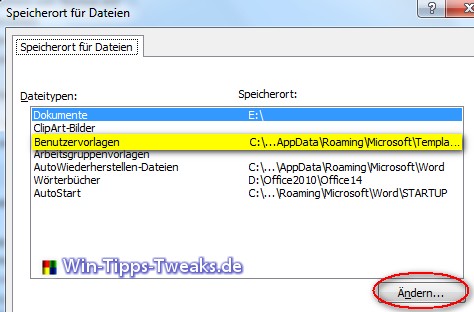 Here is simply the one you want File Type selected and then using the button Change the storage location adjusted. Often it's just that Information of the current one Location interesting to insert additional files (templates) there.
___________________________________________________
This tip comes from www.win-tipps-tweaks.de
© Copyright Michael Hille

Warning:
Using Registry Editor or its tips incorrectly can cause serious system problems that may require you to reinstall your operating system. Tampering with the registry files and using the tips is at your own risk.