Office 2010: Access important functions with a click of the mouse

To access functions with a click of the mouse, you only have to adjust the toolbar for quick access. Microsoft has optimized the steps for important functions through the ribbon menu. But most of them each have their own functions that are important for you. In the following article I describe how to customize the Quick Access Toolbar. (With my most important functions)
The following picture shows the standard setting of the toolbar.

The small symbol on the far right of the bar gives you the opportunity to activate some important functions with a click. My important functions such as B. New, to open, sideview I circled it in red.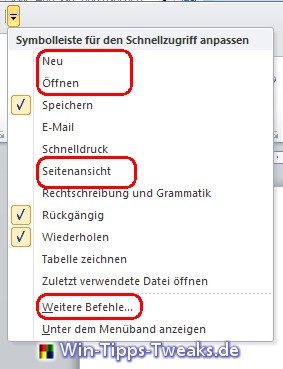 Under More commands you can find all functions that can be activated for the toolbar.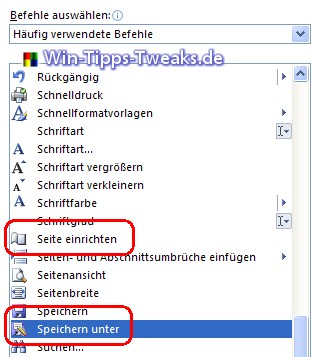 Once all functions have been moved from the right to the left window, you can still arrange the order from left to right. Above is left and below is right so the arrangement is to be understood.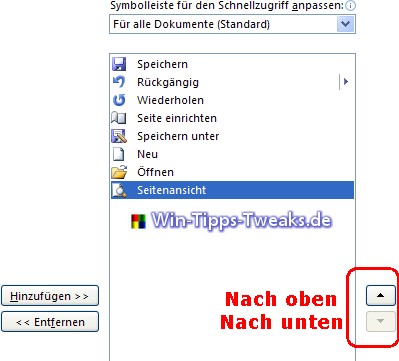 And this is what my Quick Access Toolbar looks like.

___________________________________________________
This tip comes from www.win-tipps-tweaks.de
© Copyright Michael Hille

Warning:
Using Registry Editor or its tips incorrectly can cause serious system problems that may require you to reinstall your operating system. Tampering with the registry files and using the tips is at your own risk.